Welcome to the first edition of our newsletter. We're happy to say we've had our hands full with Youth Month and new member enrollments in August.
Meet our new members!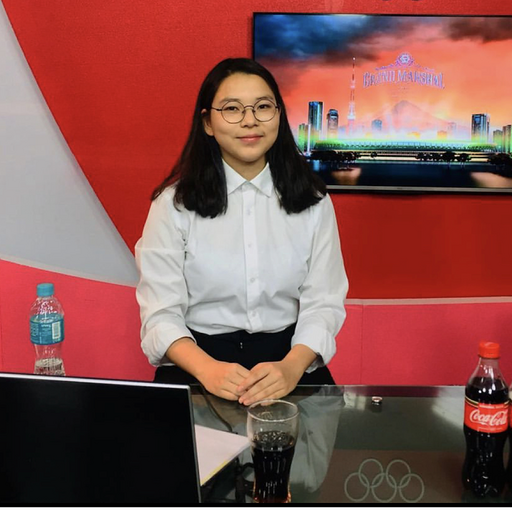 G.Myagmarsuren, Moderator at Young Voices Mongolia NGO
O.Tsenguun, Member Committee Vice-President at AIESEC Mongolia
E.Bold, Research Officer at National Council for Education Accreditation
S.Tsolmon, Production Manager at Mongolian Esports Association
G.Yanjinlkham, Project Officer at Mongolian Sustainable Finance Association
Our newest recruits are eager to represent their respective communities and contribute towards sustainability.
Mr. António Guterres, the Secretary General of UN visited Mongolia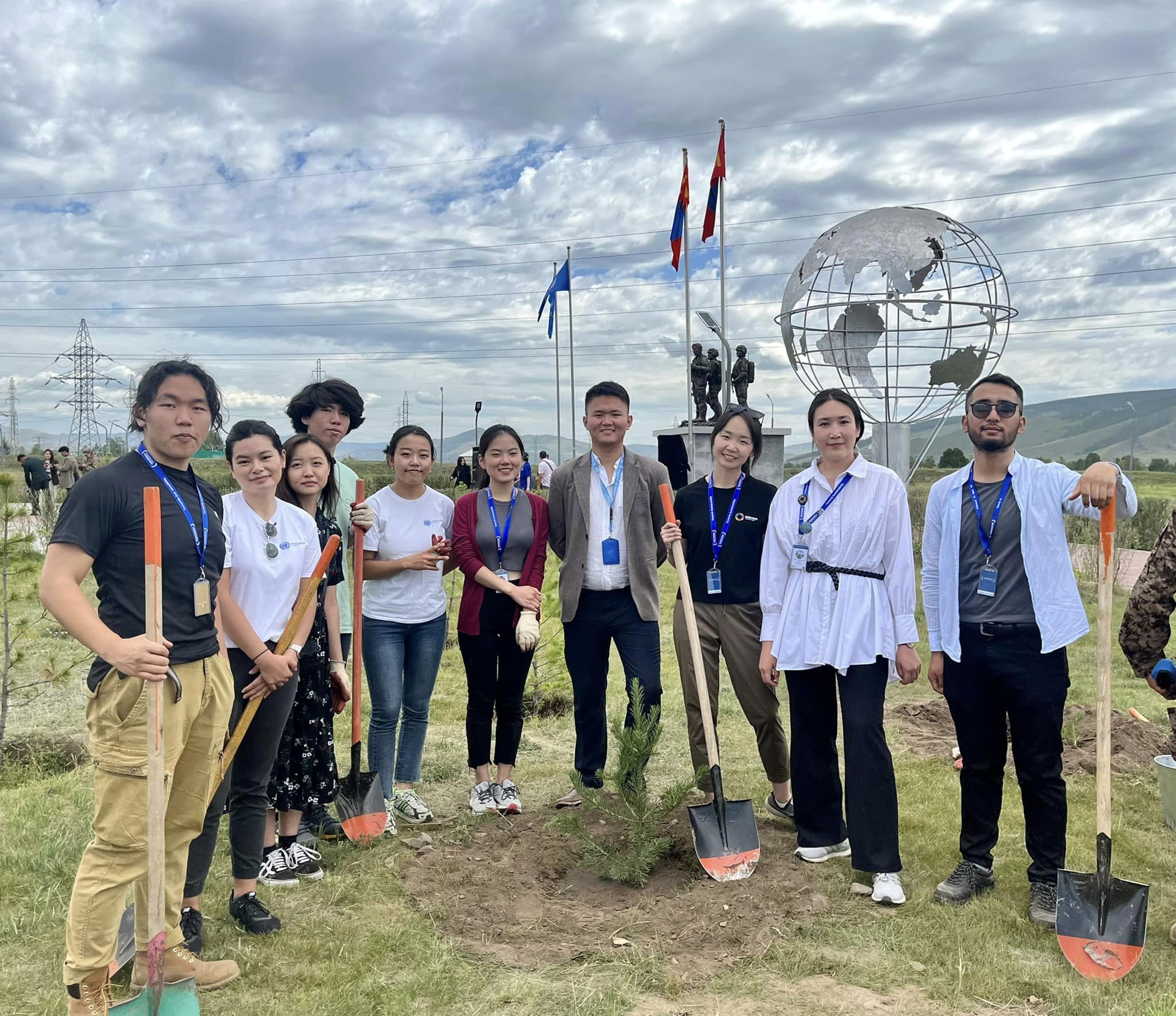 During Mr. António Guterres's visit in Mongolia, our members attended at the tree-planting event with the Secretary General himself and the President of Mongolia. Also, at the UN House, our member Egiimaa had the chance to ask him question representing the youth.
We participated in the conferences within the Youth Month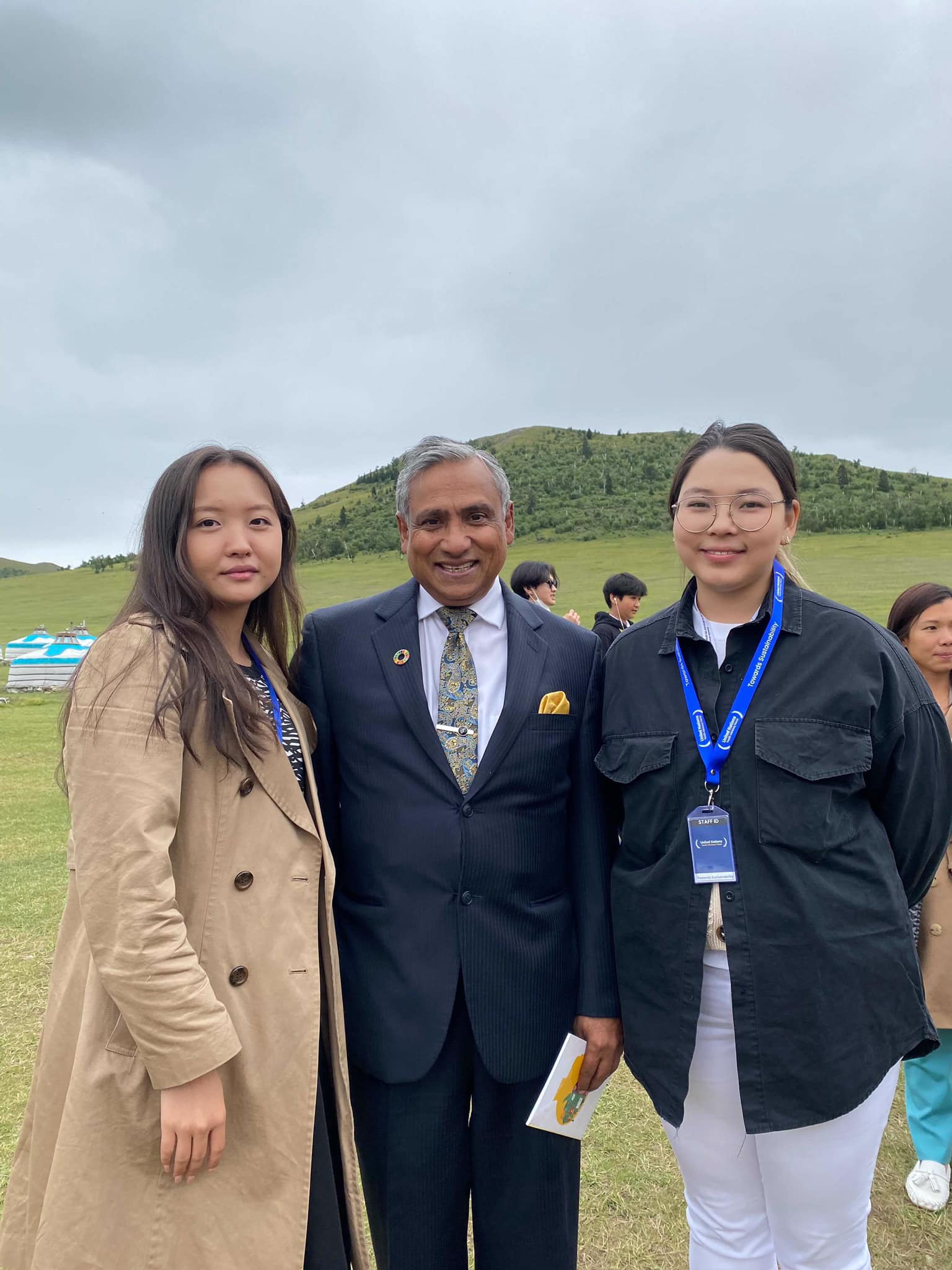 Our members Namuun and Myagmarsuren participated in the "Youth and Climate Change International Forum" held in Ulaanbaatar, Mongolia. They held speeches separately within the topic "Climate Change and Youth Participation".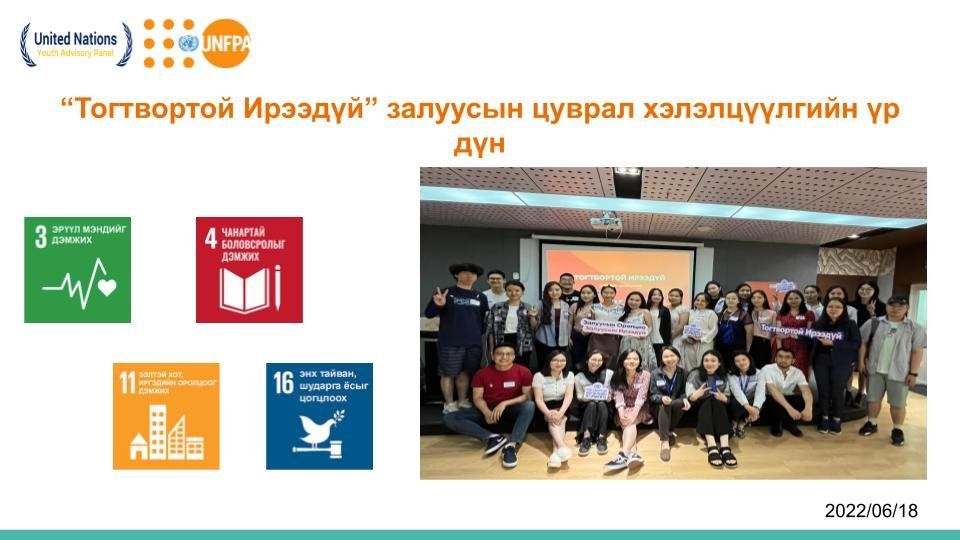 Egiimaa, the Secretary General of UNYAP, took part in a digital conference held by the Ministry of Labor and Social Protection Mongolia. UNYAP arranged a series of discussions between high school and university students this June under the topic "Sustainable Future" supported by UNFPA Mongolia. The purpose of the discussion is to define the problems faced by the youth in the framework of SDGs, and Egiimaa presented the result of the discussion to decision makers.
Field Trip to the Youth Development Center, Nalaikh District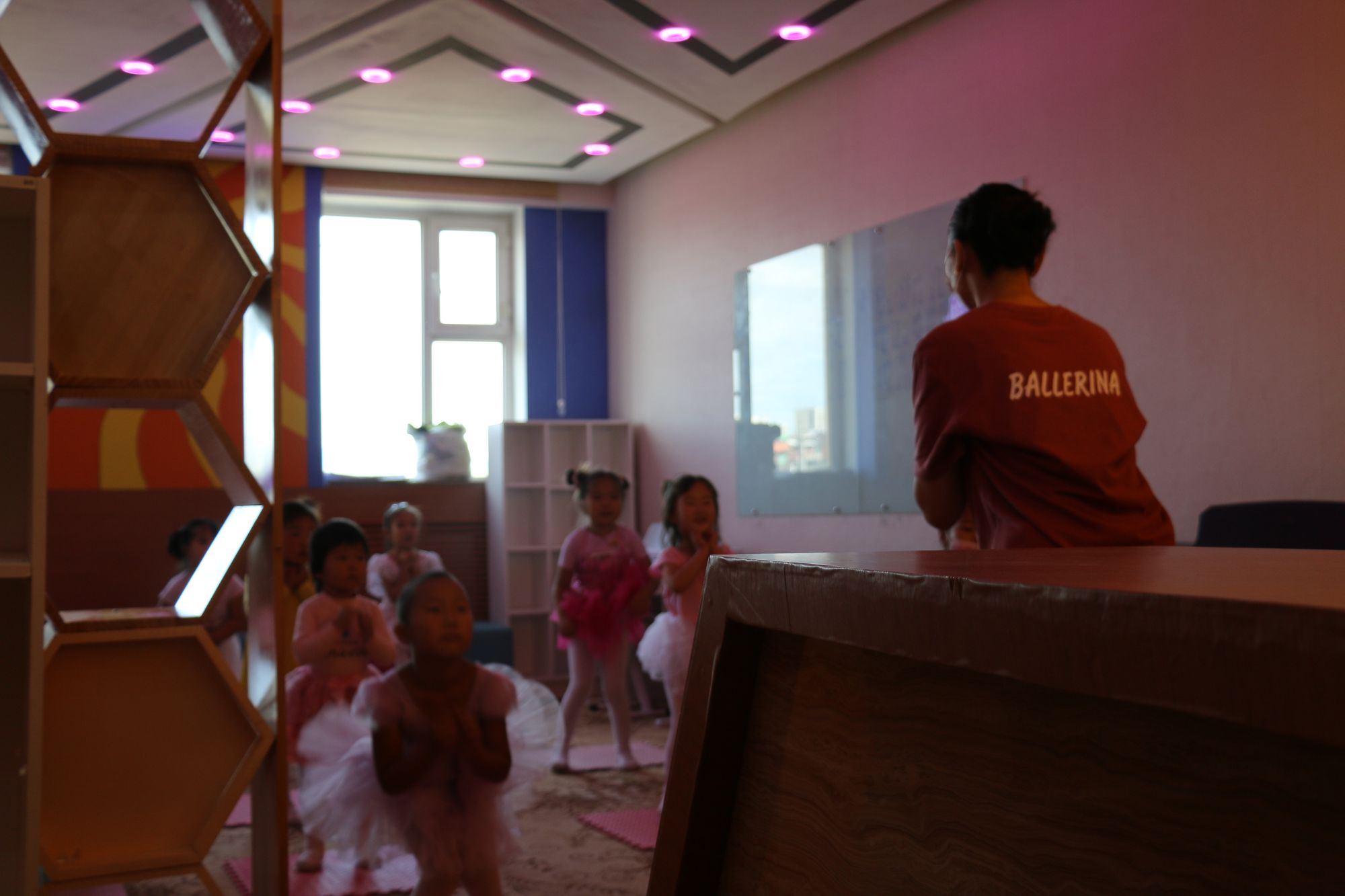 As a part of Youth month, our members visited the Youth Development Center (YDC) of Nalaikh district. We gave a presentation about the SDGs and organized a related quiz within the youth of Nalaikh district. Opportunities for collaboration with YDC for UNYAP's future projects were also discussed.