We are thrilled to present to you the 8th edition of our newsletter, which wraps up the exciting month of March. We hope you are all doing well and keeping safe.
We have some exciting updates to share with you this month, so let's dive right in!
Meet our new members!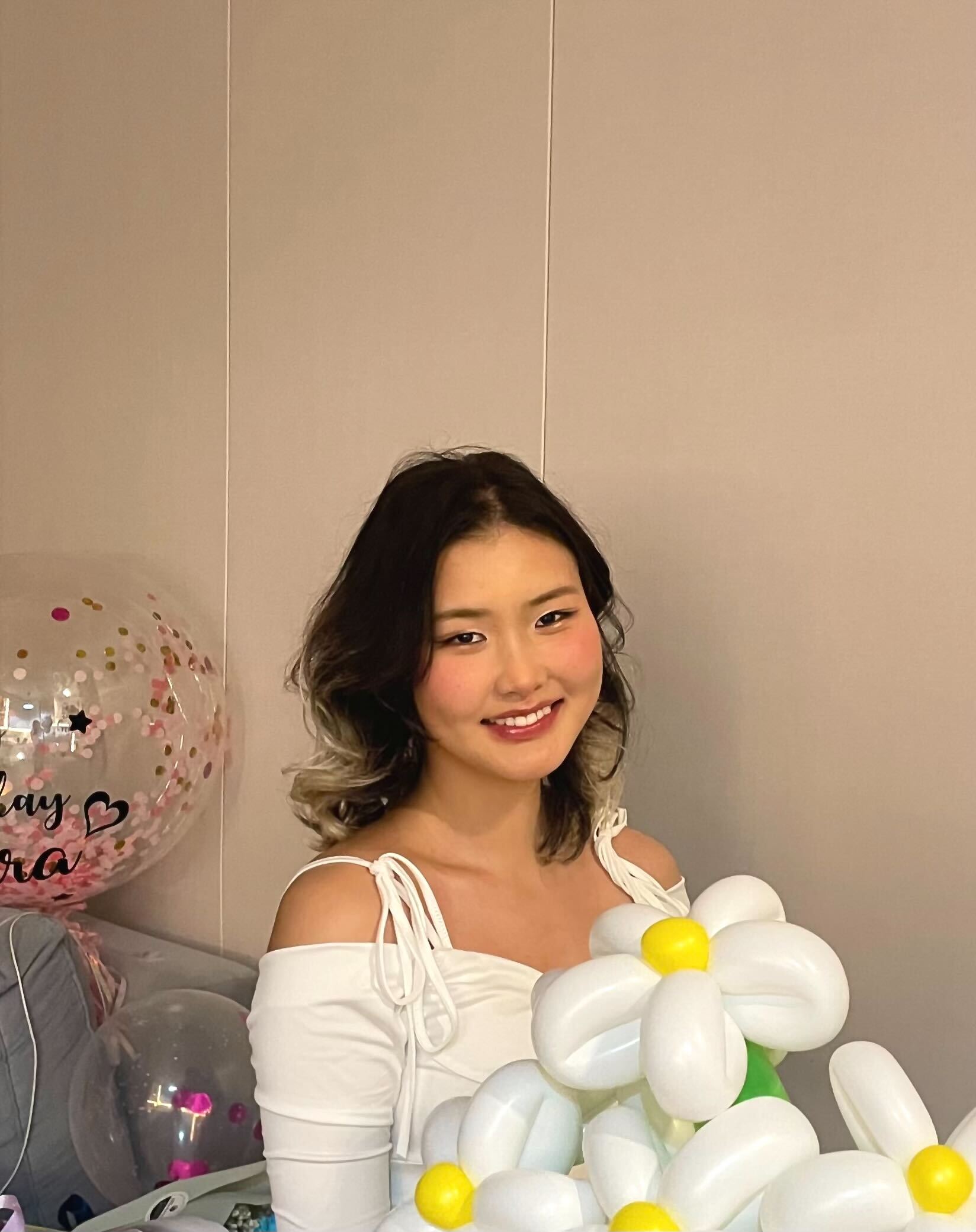 E.Indra, undergraduate student at New Mongol Institute of Technology (Architecture)
B.Naranzaya, undergraduate student at the National University of Mongolia (Software Development)
G.Anu, undergraduate student at the National University of Mongolia (Public Administration)
B.Sorkhugtani, high school junior at American School of Ulaanbaatar
M.Khuvizaya, history and social studies teacher and project leader of Tomujin Alternative School
E.Munkhbolor, undergraduate student at the National University of Mongolia (Law)
L.Tsog-Erdene, researcher of "Home based ECE service" project with UNICEF and General Department of Education
Our newest recruits are eager to represent their respective communities and contribute towards sustainability.
"Climate Action" Hackathon: Global Goals for Youth Program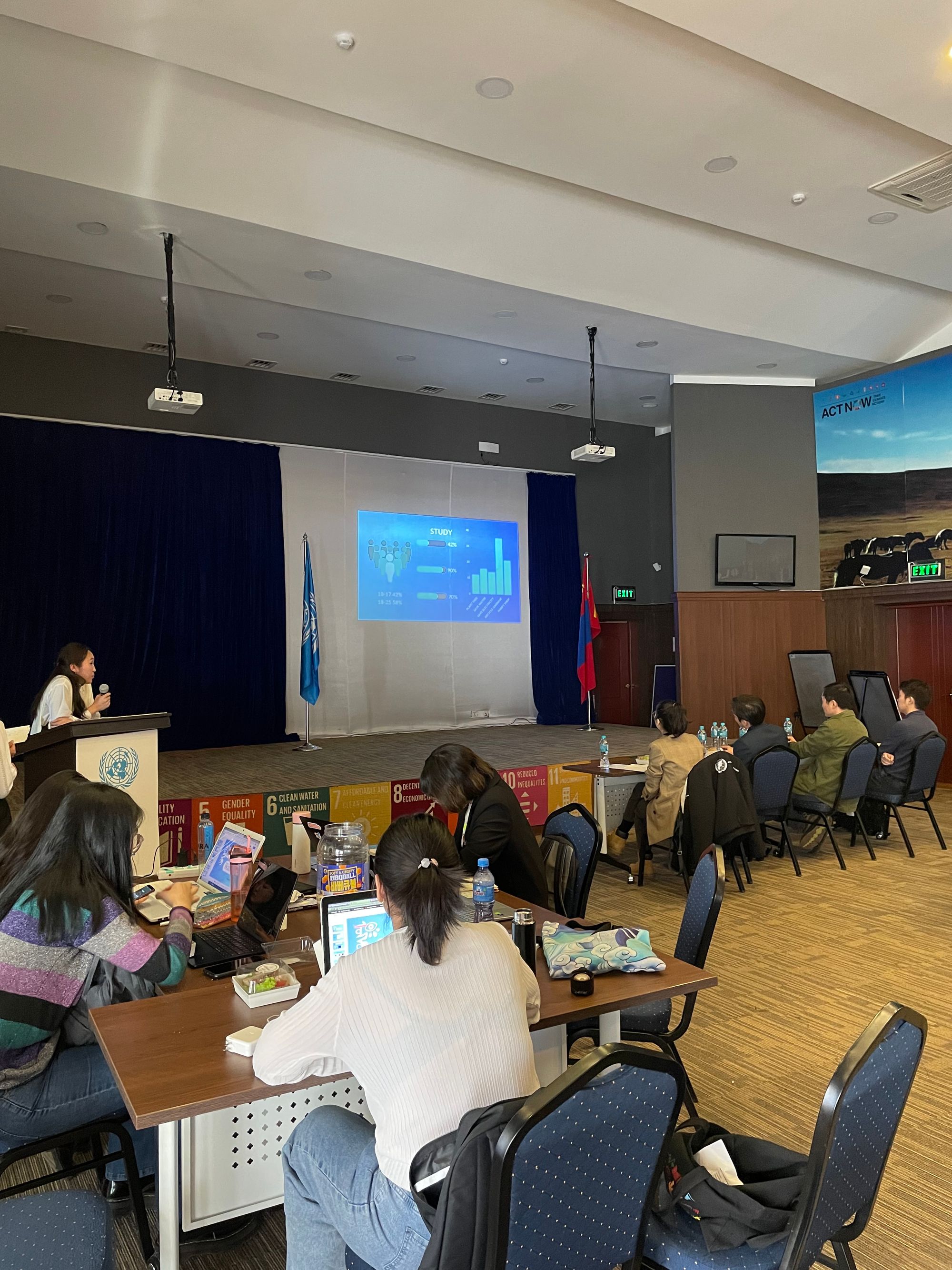 A mini-hackathon with the theme "Climate Action" was attended by participants of the UN Youth Advisory Panel's "Global Goals for Youth" program. The teams created a micro-project idea with the goal of creating a campaign around the theme of environmental protection. Three project ideas were proposed by the participants, who were split into three teams: "Culture Nomads," "WaterUs," and "Climate A+." The project "Culturized Nomads" received the highest rating from the judges out of all of these. For two months, the teams will continue to develop their concepts for the aforementioned project and launch an online campaign. We sincerely thank UNFPA Mongolia UN Mongolia - Нэгдсэн Үндэстний Байгууллага Бид бол Дэлхий-Хүмүүс TenGer TV Unread for their cooperation and support in organizing the mini-hackathon.
Meeting with UNFPA Mongolia Director Dr. Justine Coulson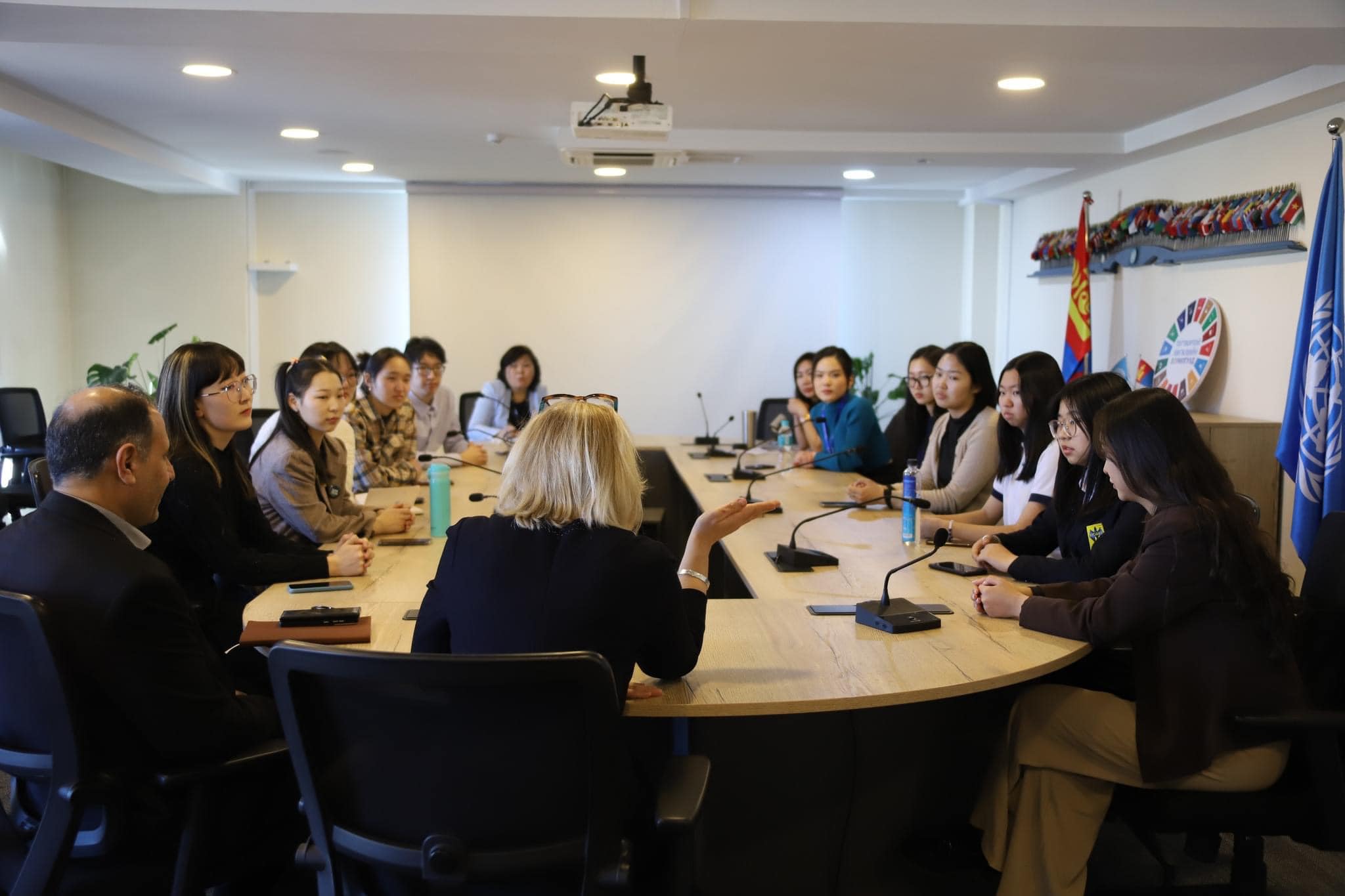 UNFPA Mongolia Director, Dr. Justine Coulson, had a productive meeting with members of the UN Youth Advisory Panel, along with participants of the "Global Goals for Youth Program." This meeting was a great opportunity for Dr. Coulson to engage with the youth and listen to their perspectives on various issues affecting them. Dr. Coulson expressed her gratitude to the members of the UN Youth Advisory Panel and the participants of the Global Goals for Youth Program for making time to attend the meeting and prioritize the needs of the youth. She further added that the UNFPA is committed to working with young people in Mongolia to ensure their voices are heard, and their needs are addressed.
"Introducing a New Podcast on Menstrual Hygiene: Breaking the Taboo"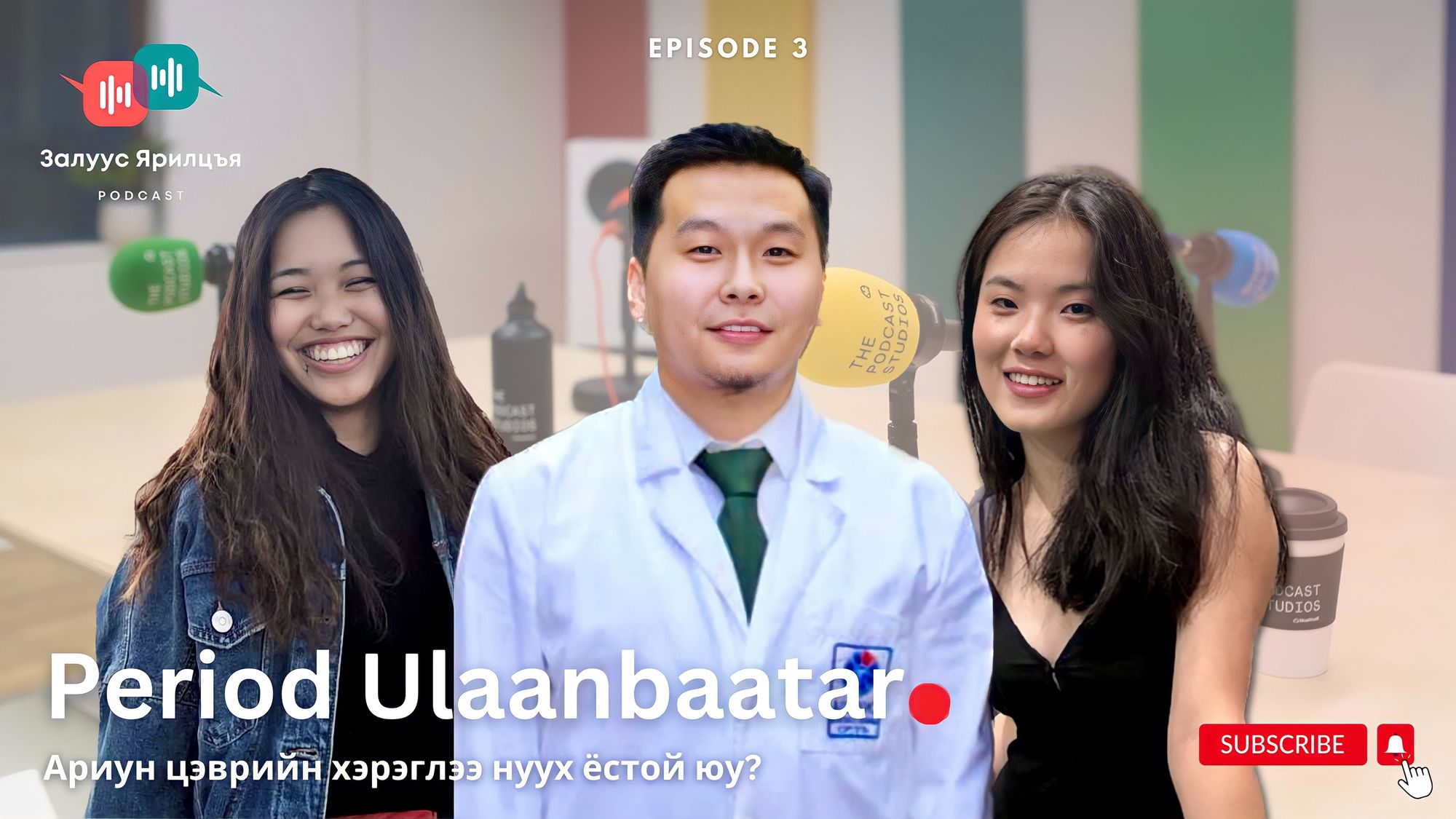 It is high time we acknowledge that menstruation is not a cause for shame. Unfortunately, for too long, there has been a stigma attached to this natural bodily process, leading to many myths and misconceptions. In an effort to break this taboo and promote menstrual hygiene, the UN Youth Advisory Panel (UNYAP) has created a new podcast. The podcast features discussions on various topics related to menstruation, including menstrual hygiene, cultural beliefs, and menstrual health products. It is important to note that the views expressed in the podcast are the opinions and experiences of the members of UNYAP. We welcome requests and suggestions from their audience and encourage open discussions on this important issue. We hope that this podcast will help to start conversations and increase awareness about menstrual hygiene. We believe that by breaking the silence and removing the stigma, we can create a more inclusive and supportive environment for menstruating individuals. Let's continue to work towards normalizing menstruation and promoting menstrual hygiene for all.